Gallotti & Radice is a renowned European furniture brand that epitomizes elegance, craftsmanship, and innovation. As one of the premier brands available at BeDESIGN Furniture, Gallotti & Radice offers a stunning collection of furniture that is perfect for discerning customers looking to elevate their interior spaces.
---
Born in 1955 out of a shared passion for glass, Gallotti&Radice was the dream of Pierangelo Gallotti and Luigi Radice. The company is distinguished by a combination of tradition and innovation, two elements that are equally as important to the Gallotti&Radice luxury brand. What started as a small artistic space to create lighting fixtures and mirrors by hand has since been transformed into one of the world's most prominent names in interior design, including luxury furniture. Internationally known for their exquisite attention to detail and wealth of industry knowledge, Gallotti&Radice continues to pay homage to its founders by staying true to their principles.
The design and production for Gallotti&Radice are carried out in northern Italy's Brianza district, a region that is internationally known for high-end furniture design. The love for its home base is an integral part of Gallotti&Radice's company philosophy, along with its deep passion for glass and crystal. After being one of the first companies anywhere in the world to employ crystal in the production of European designer furniture, Gallotti&Radice has continued to use this beautiful and sustainable material to define its style.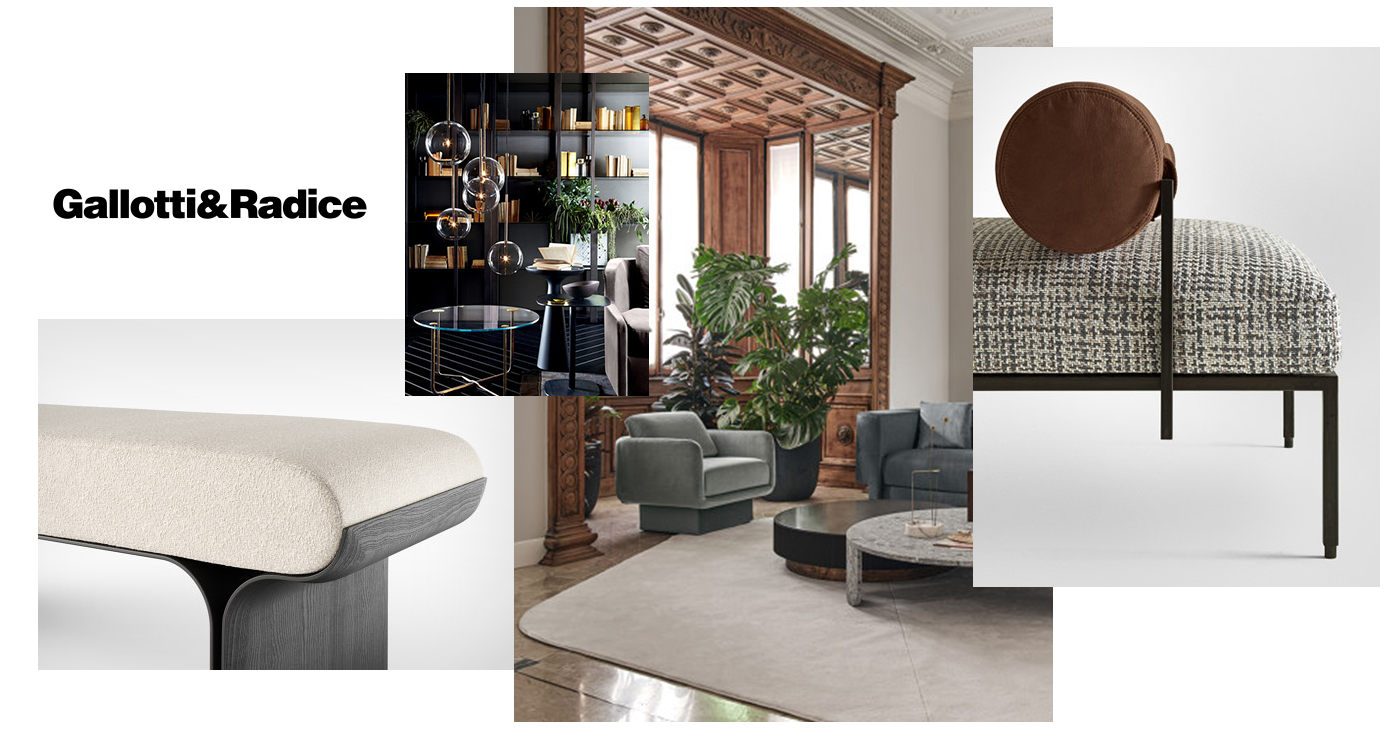 CONTEMPORARY FURNISHINGS: FROM OFFICE FURNITURE TO DESIGNER LAMPS
Gallotti&Radice produces contemporary furnishings that suit a variety of spaces. Ideal for both home and office use, the company's elegant and refined luxury furniture products are characterized by soft lines and the stylish use of velvet, leather, or removable fabric covers. Holding its roots near and dear, a vast portion of Gallotti&Radice's production remains dedicated to designer lighting today.
The Gallotti&Radice office furniture is also defined by lightness, a theme that runs throughout the company. One particular example of this vision is the WGS Collection, designed by Monica Armani for flexible work environments with features like crystal shelves and solid wood supports. The various luxury furniture collections designed by the luxury brand are each completely unique in every way, a result of long-standing collaborations with prominent designers from all over the world. Gallotti&Radice's most commercially successful luxury collection is the Air collection, which was designed by Pinuccio Borgonovo and features a range of striking office furniture that combine both crystal and wood.
THE REVOLUTIONARY USE OF CRYSTAL IN FURNITURE
When it was first established, the mission of Gallotti&Radice was to create a physical space where the founders could express their passion for glass and crystal. Since then, the high-end furniture company has come a tremendously long way, however, the dedication to crystal remains evident in their work and continues to be a critical element in the design of their products.
After achieving international success with the first entirely glass table designed by Luigi Massoni, the company was thrust into a whole new dimension of distinction. The use of glass and crystal in the interior furnishing industry gained worldwide attention. The brand expanded to manufacture mirrors, trolleys, consoles, and storage furniture.
Even with such an impressive level of growth, Gallotti&Radice maintains the soul and company values it was established with so many years ago. The high-end furniture company remains a global ambassador of Made in Italy values and heads into the future with an appreciation for the past.
---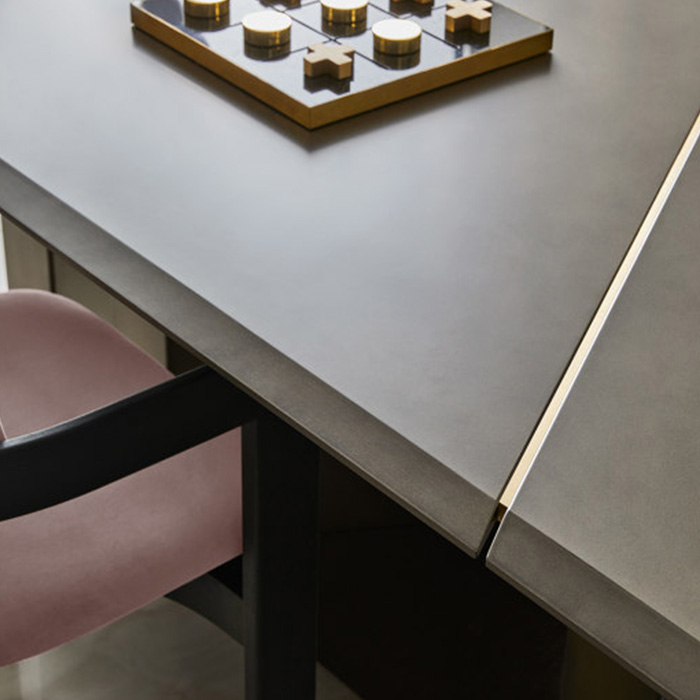 Timeless Appeal
BeDESIGN, being one of the original businesses to carry Gallotti & Radice, understands the timeless appeal and superior quality that this brand represents. With a commitment to excellence, Gallotti & Radice has been crafting exquisite furniture pieces since 1955. They have become known for their innovative designs that seamlessly blend materials such as glass, crystal, wood, and metal, creating pieces that are both visually captivating and functional.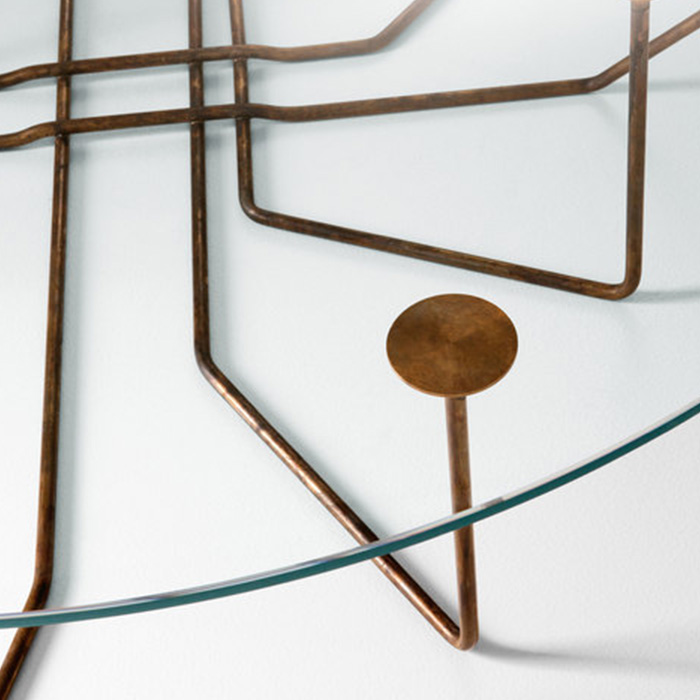 Mastery of Glass
One of the standout features of Gallotti & Radice's luxury furniture is their mastery of glass. Their glass furniture collection is truly exceptional, featuring clean lines, delicate transparency, and a sense of lightness.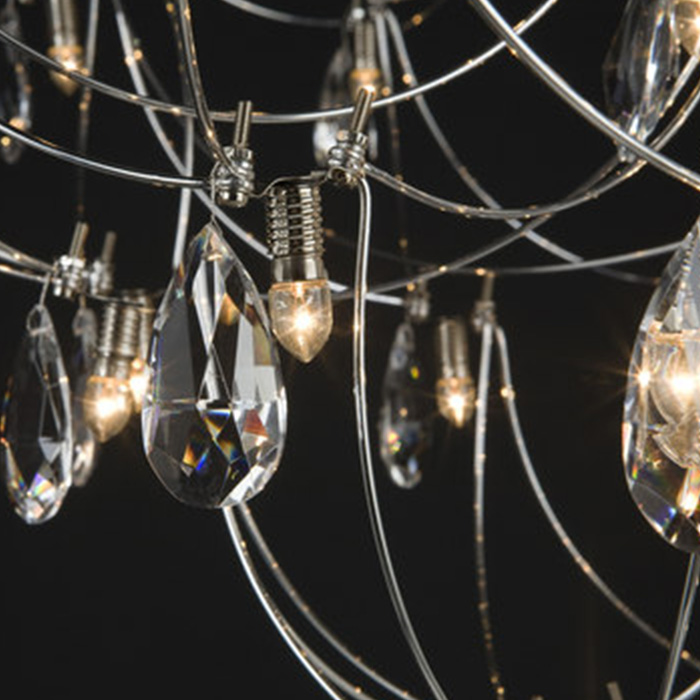 Incorporation of Crystal
Crystal furniture pieces are a hallmark of Gallotti & Radice's design philosophy. The luxury brand expertly utilizes crystal to create stunning pieces that exude both beauty and functionality. Whether it's a crystal dining table, console table, or sideboard, each piece is meticulously crafted to showcase the exquisite qualities of this remarkable material.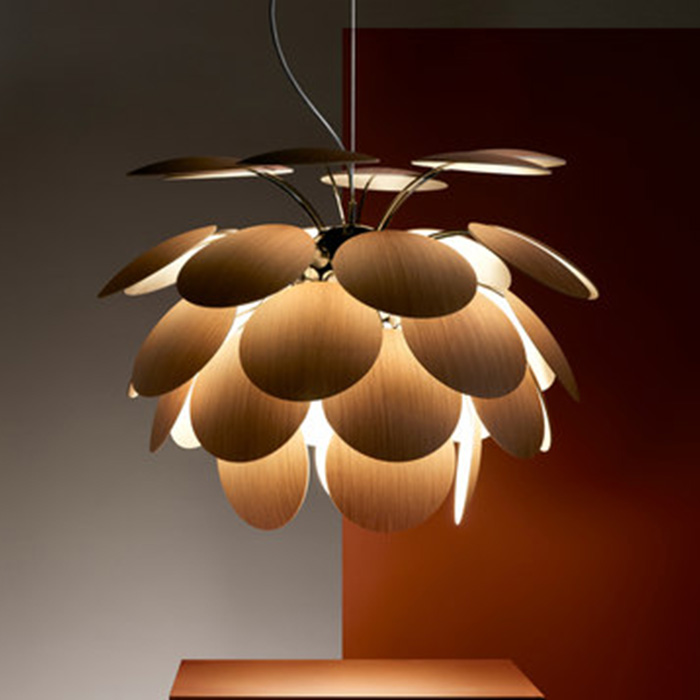 Wood & More
Gallotti & Radice also offers a variety of modern furniture options in other materials, such as wood and fabric. Their wooden furniture pieces showcase the natural beauty of the material, with expert craftsmanship and attention to detail. Whether it's a wooden dining table or a wooden cabinet, each piece of European furniture adds warmth and timeless elegance to your home.
---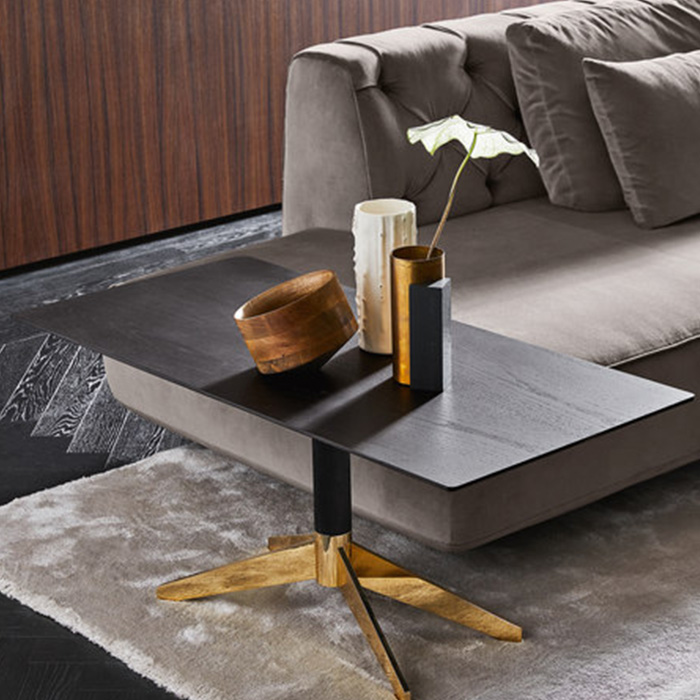 Exceptional Value & Service
By choosing Gallotti & Radice from BeDESIGN Furniture, customers can enjoy not only the exceptional quality and design of their furniture, but also the expertise and exceptional customer service that BeDESIGN Furniture is known for. With a passion for helping customers find the perfect pieces for their homes, the team at BeDESIGN Furniture can provide guidance and assistance throughout the entire process.
SCHEDULE A FREE CONSULTATION TODAY
What sets Gallotti&Radice apart is their attention to detail and commitment to quality, resulting in high-end modern furniture pieces that are not only visually striking but also built to last. Their designs seamlessly integrate with different interior styles, adding a touch of luxury and creating focal points within any space.
At BeDESIGN, our local contemporary furniture store in Houston, we are proud to showcase a curated selection of Gallotti&Radice luxury furniture that embodies the brand's commitment to Italian craftsmanship and design excellence. Elevate your interior spaces with the timeless beauty and extraordinary elegance of Gallotti&Radice. Shop today!